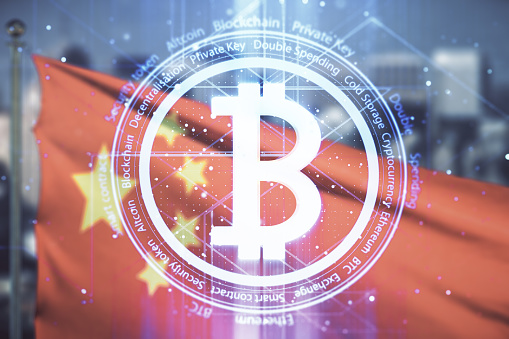 China, the world's most populous country, banned all cryptocurrency mining operations around a year ago. However, current evidence suggests that mining activity in the country never stopped during the period when crypto mining was outright banned.
China has reemerged as one of the world's biggest Bitcoin mining hubs, according to fresh data released on the 17th of May by the Cambridge Centre for Alternative Finance (CCAF).
The study, which was conducted in partnership with a number of mining pools including BTC.com, Poolin, ViaBTC, and Foundry, demonstrates that China is second only to the United States a year after the country's crypto mining operations were shut down.
According to the data, China managed 21.1 percent of mining capacity in a year, followed by Kazakhstan (13.22 percent), Canada (6.48 percent), and Russia (6.48 percent) (4.66 percent ). The United States leads with 37.84 percent of total hash rate activity, as expected.
According to the study, underground operations are to blame for China's hash rate recovery despite an existing prohibition, which resulted in a sudden jump back to 30.47 exahashes per second (EH/s) in September 2021.
According to the research:
"Access to off-grid electricity and geographically scattered, small-scale operations are among the major means used by underground miners to hide their operations from authorities and circumvent the ban."
The State Council of the People's Republic of China, a cabinet-level administrative body, began directing provinces around the country to prepare for a complete ban on mining operations in May 2021.
As soon as the rule went into force, several mining hotspots shut down and relocated to more favorable areas. Following that, China's total percentage of global Bitcoin hash power dropped to roughly 0%.
Michel Rauchs, the CCAF's digital assets lead, wrote in an October 2021 note:
"The effect of the Chinese crackdown is an increased geographic distribution of hashrate across the world, which can be considered a positive development for network security and the decentralized principles of Bitcoin."