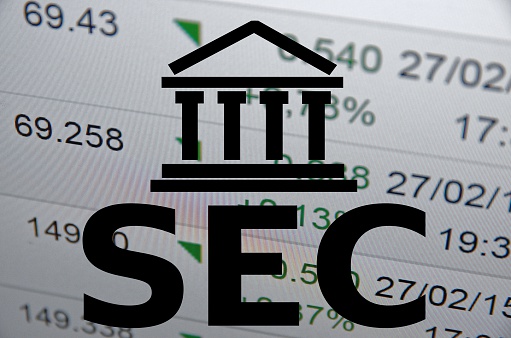 Ripple's answer to the Securities and Exchange Commission's request to preserve Hinman's records is now due on May 13, 2022.
Ripple's request for an extension of time to respond to the Securities and Exchange Commission's arguments that William Hinman's documents are protected by attorney-client privilege has been granted by the court.
The motion was submitted less than 24 hours ago by the blockchain firm and its Individual Defendants, Brad Garlinghouse and Chris Larsen.
Ripple and the Individual Defendants are expected to respond to the SEC's recent motion on or before May 13, 2022, based on recent events.
Attorney James K. Filan, a former U.S. federal prosecutor who has been vocal about the SEC v. Ripple lawsuit, provided the approval, which came through a text-only order.
"The Court has granted the Ripple Defendants' request for an extension of time to respond to the SEC's claim that the Hinman documents are protected by the attorney-client privilege. The response is due by May 13, 2022," attorney Filan tweeted.
The SEC's Decision to Protect Hinman's Papers
Remember that the SEC has been adamant about not allowing Hinman's records to be used as evidence in its Ripple litigation.
The records include statements made by Hinman in 2018 in which he argued that Ethereum, Ripple's closest competitor at the time, is not a security.
Ripple has claimed that Hinman, who was the former SEC's finance director at the time, may have made comments about XRP's regulatory status.
However, since the start of the litigation, all attempts to obtain the whole records have failed, with the securities regulator threatening to keep Hinman's 2018 comments out of Ripple's reach.
The Securities and Exchange Commission has previously stated that the document represented Hinman's own views and not those of the entire company.
Last month, however, the court ruled that the SEC must provide up the information to Ripple, giving the agency 14 days to file an appeal if they disagree with the judgment.
The SEC highlighted in its response to the court's decision that the 2018 Hinman records involve talks between the former SEC finance director and agency attorneys, and as such should be protected from Ripple.