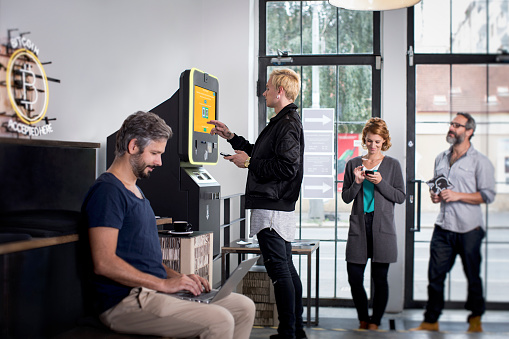 So far in 2022, the number of Bitcoin (BTC) ATMs installed worldwide has dropped precipitously, with only 202 new ATMs installed in May, a figure last seen three years ago in 2019.
The number of Bitcoin ATMs installed in the United States has decreased by 89.75 percent since January, compared to the 1971 new machines installed in December 2021. However, according to Coin ATM Radar, 817 Bitcoin ATMs were installed worldwide in the first five days of June, indicating a remarkable recovery.
ATM Installations are Influenced by a Variety of Factors
Global geopolitical tensions, ambiguous or anti-crypto policies, market saturation, and the commercial impact of the current coronavirus epidemic are all factors contributing to the postponement of crypto ATM installations.
According to Coin ATM Radar's findings, the United States is home to more than 87 percent of the world's 37,826 crypto ATMs. There are 1,419 ATMs in Europe, accounting for 3.8 percent of the total number of machines on the continent.
Genesis Coin maintains a 41 percent market share in the crypto ATM industry, making it the largest manufacturer of such machines. Other major producers include General Bytes (21.6 percent), BitAccess (16 percent), Coinsource (5.4 percent), and Bitstop (5.4 percent) (4.7 percent).
Despite these obstacles, the Bitcoin network continues to break previous records in security, decentralization, and speed in the impermeable peer-to-peer (P2P) network. The Bitcoin Lightning Network (LN) capacity reached an all-time high of 3915.776 BTC for the first time in history, significantly increasing transaction speeds and decreasing costs above layer-2.