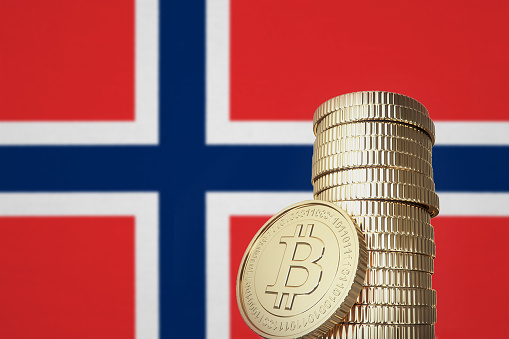 While the cryptocurrency market is in a deep slump, there is some really good news for it. A proposal to outlaw Bitcoin mining in Norway was rejected by the Norwegian parliament.
The authorities' strong signal
Until May 10, the future of Bitcoin in Norway remained uncertain. This swarm, the local Red Party advocated a complete ban on Bitcoin mining in March. Other left-wing parties, including the Socialist Left Party and the Green Party, supported it.
Fortunately for Bitcoin, this plan was utterly rejected, allowing miners to continue their engagement with the network. In this example, Parliament has taken a free-market stance, allowing economic currencies to decide their own fate.
One more shot
Jaran Mellerud, an analyst at Arcane Research, observes that, while the ruling is beneficial for the cryptocurrency sector, Bitcoin opponents in Norway will not lay down their arms. In his own words:
"After losing this vote, these political parties will probably make one more attempt to increase the energy tax specifically for miners, which is now their only tool left in the toolbox to make life difficult for miners."
He goes on to say that left-wing parties had taken similar actions in the past. However, they all ended in failure.
Bitcoin mining and its excessive energy consumption are hot topics in Scandinavian countries. Sweden, like Norway, has been calling attention to the issues it is facing as a result of miners' actions for many months. This matter is also being discussed in the European Parliament at its request. So far, the EU countries have made no definitive pronouncements on the subject.
Norway is a verdant haven.
Norway is a great spot for Bitcoin and cryptocurrency enthusiasts. Local miners account for less than 1% of overall mining capability. Importantly, the energy needed for this is exclusively derived from renewable sources, which are particularly abundant in the country's north. The majority (88%) comes from hydroelectric resources, followed by wind energy (10%) and other forms of energy such as solar (2%).